3/4A are all participating in ….
"The 2014 Victorian Premiers' Reading Challenge"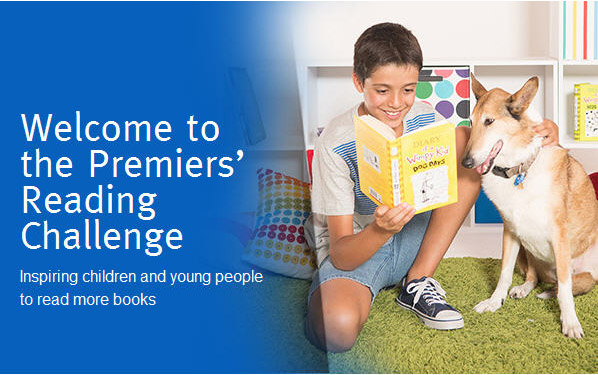 What can I Read?
Most of the books you read should be from the Challenge book lists. The rest can be any book you choose.
The Challenge book list
To find out what books are listed on the 2014 Premiers' Reading Challenge Book Lists for each year level, see: Book List (This is available on the website)
Can I read a book from above my year level?
You can read books from the book list for your year level or from a level above and they will count towards your Challenge total. You should check with your teachers or parents if you are not in Year 9 or 10 and want to read a book from that list. The Year 9 and 10 list includes titles for mature readers.
Can I read a book from below my year level?
You can read a book from a level below your year level if your teacher agrees.
If the books you read are from a level below yours, you still need to read the number of books for your year level to meet the Challenge.